How to find cheap flights
Tour or travel? As is often the case, there is no single answer to this question. Someone prefers to buy a ready-made «box» with a package of services, while someone gets great pleasure from looking for the coveted ticket or even several, with transfers, with connections. There are no right-wingers here, but let's tell you a secret: once you try to find a ticket «for yourself», you won't be able to stop.
Our article is about how to find flights. How to believe that everyone can organize an independent trip. How and how much to save if you use the available Internet resources. Perhaps this particular article will awaken the spirit of adventure and seeker in you!
What are the pros and cons of traveling on your own?
Let's start with the cons:
There may be unforeseen situations in which you have to rely only on yourself.
You may not want to see popular attractions if you get lost or don't know the time.
In some countries, package tours can be purchased more profitably than paying for the flight, accommodation and meals separately.
And now — the pluses! And there will be many more:
Freedom of movement — from choosing the direction of travel to choosing what to see and what to leave for another time.
Freedom to dispose of your time — you can wake up whenever you want, live wherever and for as long as you want, stay in any convenient place for any period!
Communicating with locals is a special pleasure: to be on an equal footing with them, to get closer to the local culture, to live side by side.
Free travel can be organized with even the smallest of funds.
You can only feel the spirit of the place and discover something truly new on an independent journey!
One of the ways that avid travelers use is the aviasales website. It is the largest airline ticket search engine. On it, the user selects the city of departure, the city of destination and chooses a route based on a comparison of all available options for flights on the specified route. After the choice is made, you can go directly from the site to the official sites of airlines and agencies for purchase.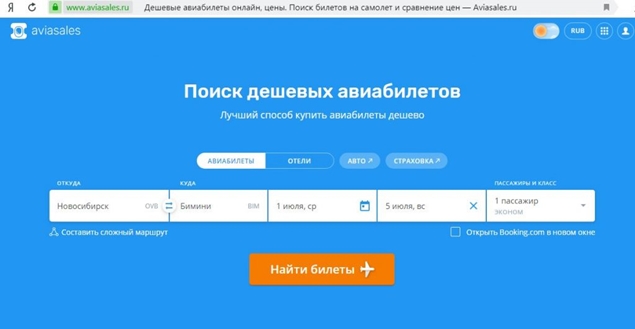 The advantages of using aviasales over searching on the websites of different airlines:
Aviasales is an aggregator that brings together offers even from such air carriers that few people know about. The search engine searches for flights among 728 airlines around the world, including low-cost airlines or low-cost airlines. Manually repeating such a search is almost impossible for a person.
Aviasales searches the list of 220 countries available for flights. Literally the whole world opens up to the traveler if he opens a website or application.
Aviasales is a user-friendly interface. It is straightforward and easy to use. You can also note the high functionality of the site / application — to start the search, you do not need to take unnecessary actions, just fill in 3 fields: where, date of departure, date of arrival. Usually the city of departure is determined automatically, but you can change it too. That is, you do not need to fill out complex forms, set restrictions — you can start the search almost immediately.
Aviasales also helps with finding directions, if the traveler knows when he wants to fly, but does not know where — there is a button «anywhere». This function gives a visual representation of the possibilities that are open to a person.
Aviasales helps you save money. At different stages of the search, you can see profitable options. Below we show in detail how and what to look for when searching. I would like to note that the service positions itself as a search engine for cheap tickets — this means that each flight option will display the price «from», that is, the minimum price existing at the time of the search.
Aviasales means reliability. Every year, millions of tickets for flights around the world are sold through the service, the service has high requirements for partners, they are carefully selected and checked before cooperation begins. This minimizes controversy and customer dissatisfaction.
Millions of users vote with their hearts for aviasales, the monthly audience of the service is estimated at about 7 million people.
At the filtering stage, it is possible to set options for free baggage, transfer duration, travel time and even the method of payment for the order. There are filters for airlines, airports, agencies.
In addition to tickets, Aviasales offers car rental and hotel reservations, but we will also talk about this later.
We hope we managed to keep you interested in order to go together into the fascinating world of finding cheap tickets, special offers and inspiration for planning future trips!
Search engine website and app
We will look at the interface and capabilities of aviasales in general, and then test several travel cases in order to learn how to use the service to the maximum with examples!
So, the website https://jet-tickets.com/ and the Aviasales mobile application.
A minimalist design that aims to keep your focus on the main function. The fields for filling are located intuitively, the input field of the destination city helps the user by suggesting directions according to the first letters typed. Clicking on the «Find» button will open an interactive map that will show your route while the search is in progress.
This screen not only entertains you while you wait for results, it also demonstrates useful features of the application: a route subscription to track price dynamics, a price chart for choosing the best season, a search function and hotel booking for travel dates. Let's talk about everything in order.
It is convenient to subscribe to the route if you choose tickets in advance and have a time during which the price can change, or choose from several directions, and the main criterion is the price. If you click on «receive notifications», in the application, in the «Notifications» section, a subscription to the best price will be created, and you will immediately know if the price drops. Subscriptions can be turned on and off as needed.
We divide the functions of the service into 3 groups — search for air tickets, search for accommodation, registration of subscriptions and all this with the help of a good personification of the site, which manifests itself in the «memorization» of the user's actions and preferences. Actually, it is the functionality that determines the popularity of aviasales, since this is not the only site with such a focus, but if not the most convenient, then exactly in the top three. Plus, there is a useful newsletter with a recognizable style of presentation, aviasales articles always reflect the mood of travelers, answer the most popular or, conversely, non-standard requests, allow you to look anywhere in the world and help you choose a country for your upcoming trip.
Convenient schedule with prices is another Aviasales specialty for which tourists love it. To do such an analysis yourself, you need to try very hard, and the application does it in seconds. Moving by dates, the application will show prices for the selected direction. All that remains is to buy! For comparison, there are no such functions in airline applications, prices are displayed there only when specific dates are selected, and for comparison, you need to change dates again — this is longer and more difficult, especially since the choice is made only for one carrier. We appreciate Aviasales for its smart search with a price chart!
Now let's consider the possibility of booking hotels for the selected dates. This feature allows you to complete your trip and purchase your ticket and accommodation in one place. When switching to the «Hotels» tab or to the accommodation search screen (in the mobile application), the user sees the Booking.com logo — Aviasales and Booking are now partners. Interestingly, Aviasales has its own hotel price search engine, HotelLook, but on their website they redirect users directly to Booking.com. We love Booking.com, but HotelLook, for example, is searched for, for example, Ostrovok, Agoda, Onlinetours. So consider this possibility of expanding the search area using different aggregators.
Let's say a few words about Booking.com since we mentioned it. Introducing Booking is a huge database of hotels around the world located in more than 160 countries. The system includes both boarding houses with hostels and luxury hotels. In general, this is the leading hotel booking system in Europe, which is gaining popularity in Russia every year. For example, you can book a suite with a wonderful view in the center of Moscow, and a home hotel in the suburbs of Moscow, to spend the night with a night transfer. A huge number of reviews from visitors, rating system, photographs make it easy to choose a hotel according to your requirements. The Booking.com booking system is very convenient — even a beginner can figure out how to find accommodation. With the help of the filter system, you can choose the appropriate option in a minute and pay for it right there.
All of the above functionality is available when switching from Aviasales. Most of all, we like the filters according to the booking rules (with the possibility of choosing a free cancellation), by the availability of seats (it helps a lot when searching), by the presence or absence of prepayment. There are many more filters!
What else do you need to know and remember? Aviasales themselves do not participate in the sale process; it is, in fact, a global trading platform, a marketplace. Many partners provide a gigantic stream of proposals for comparison, but at the same time make the consumer responsible for making a decision. Aviasales partners are carefully selected, high requirements are imposed on them, and the company monitors the accuracy of offers. Thus, you can be sure that the service is responsible for the information provided, but money issues remain on the side of the partners. This means that not Aviasales, but the partner, is responsible for money transfers and the execution of the carriage contract. In case of disputable situations, the client should first of all apply for their permission in support of partners, and only in especially difficult situations connect Aviasales to increase influence on them.
This issue has always been relevant, but in 2020 it took a special place — there are a lot of flight cancellations this year, passengers spend time and effort communicating with carriers, and in the event of a flight cancellation due to an epidemiological situation, the ticket retailer will bear responsibility to the passenger. Additionally, it is recommended to contact the airline whose ticket was purchased, but it may be troublesome.
Of course, this is not a reason to abandon the use of advanced technologies, but a reason to once again make sure that the carrier is reliable, read reviews, go to travel forums, and make sure that the borders are open before buying. Just in case!
Let's also say a few words in defense of customer support of the service: the service monitors that users' questions are resolved and do not remain unanswered, they make sure that agencies answer all questions as fully and promptly as possible. Mutual trust is built on this on three sides — clients understand that they can trust both the agency chosen in the search and the Aviasales search engine itself. That they will not be deceived here and will always be happy to help. The service and partners trust each other, but at the same time, all search agencies are carefully checked by an internal audit, after which they are added to the search results; In many interviews, the company's top officials stated that there are no fraudsters among partners on Aviasales.
Remember your safety and be competent Internet users: check the address of the site on which you plan to make purchases, be careful when clicking on contextual advertising links and from e-mail newsletters. Airline ticket search sites are very popular with scammers as well, so our task is to check once again to whom and where we are going to transfer our money.
Let's go back to buying tickets and tell you about the last cool feature — the ability to fly on different planes. Who of us has not dreamed of visiting each? Someone watches Discovery programs about the history of aircraft construction, someone is interested in modern aviation, someone just loves small airplanes more. When choosing air tickets through aviasales, you can find out which plane you are most likely to fly on.
Aviasales maintains a travel blog, where you will find useful travel articles and recommendations for interesting travel destinations. This is one of the most interesting blogs, which, by the way, is not limited to just listing attractions. The blog contains a bunch of articles on sensitive topics, answers to many questions about tourism and not only, positive photos and stories of real people.
Who might not like this way of searching for air tickets? Those who are not ready to waste time, those who want the professionals of the travel business to do this work for them, those who want to fly only on tours. We also recommend that you make a purchase carefully if you are flying on a business trip, but Aviasales launched a separate service for business trips just recently!
The new service also compares offers from different sellers and gives out the most profitable options. Only now it can be done for business: the service makes it possible to pay for an order from the deposit of a legal entity, and most importantly, it optimizes the workflow. The service is also adapted for mobile devices. Now access to the personal account is provided only to company managers, but soon every employee will be able to find and book tickets — this will save managers' time. Thanks to the phased agreement, the process of paperwork and payment will remain under strict control. With this service, the company was able to solve an important task — to help users quickly find the most profitable offers from Aviasales partners for business trips and to easily receive all closing documents. The service is located at a separate address b2b.aviasales.ru, while the search interface has remained almost unchanged — this is convenient, because you do not need to get used to and spend valuable time resources on it.
We are already planning our future trips with might and main, making up our most desirable routes and recommending that you try, search and find your «that» ticket!